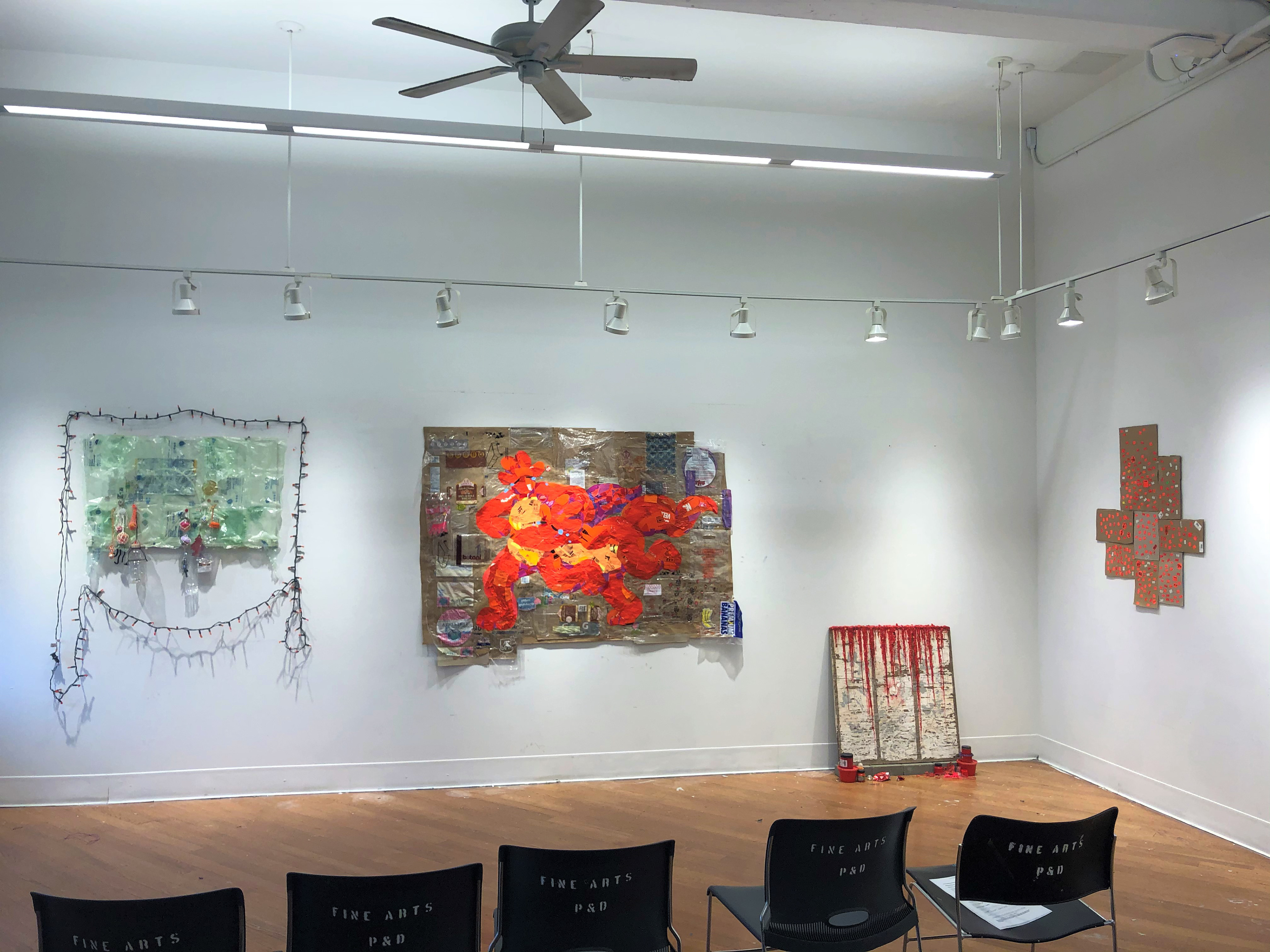 "Rain Drops"
Found objects on wood board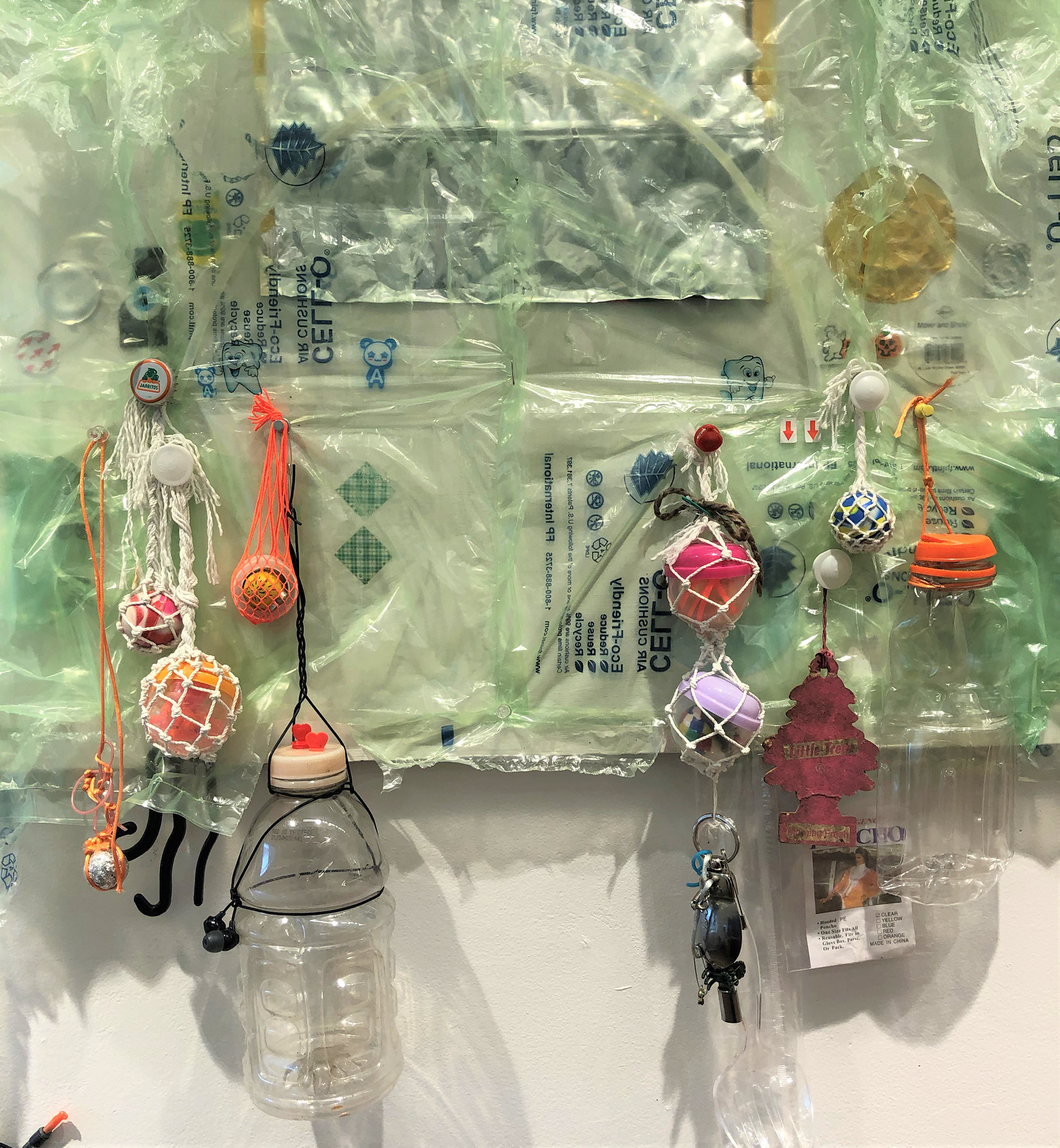 "Don't Go"
Found object and paper collage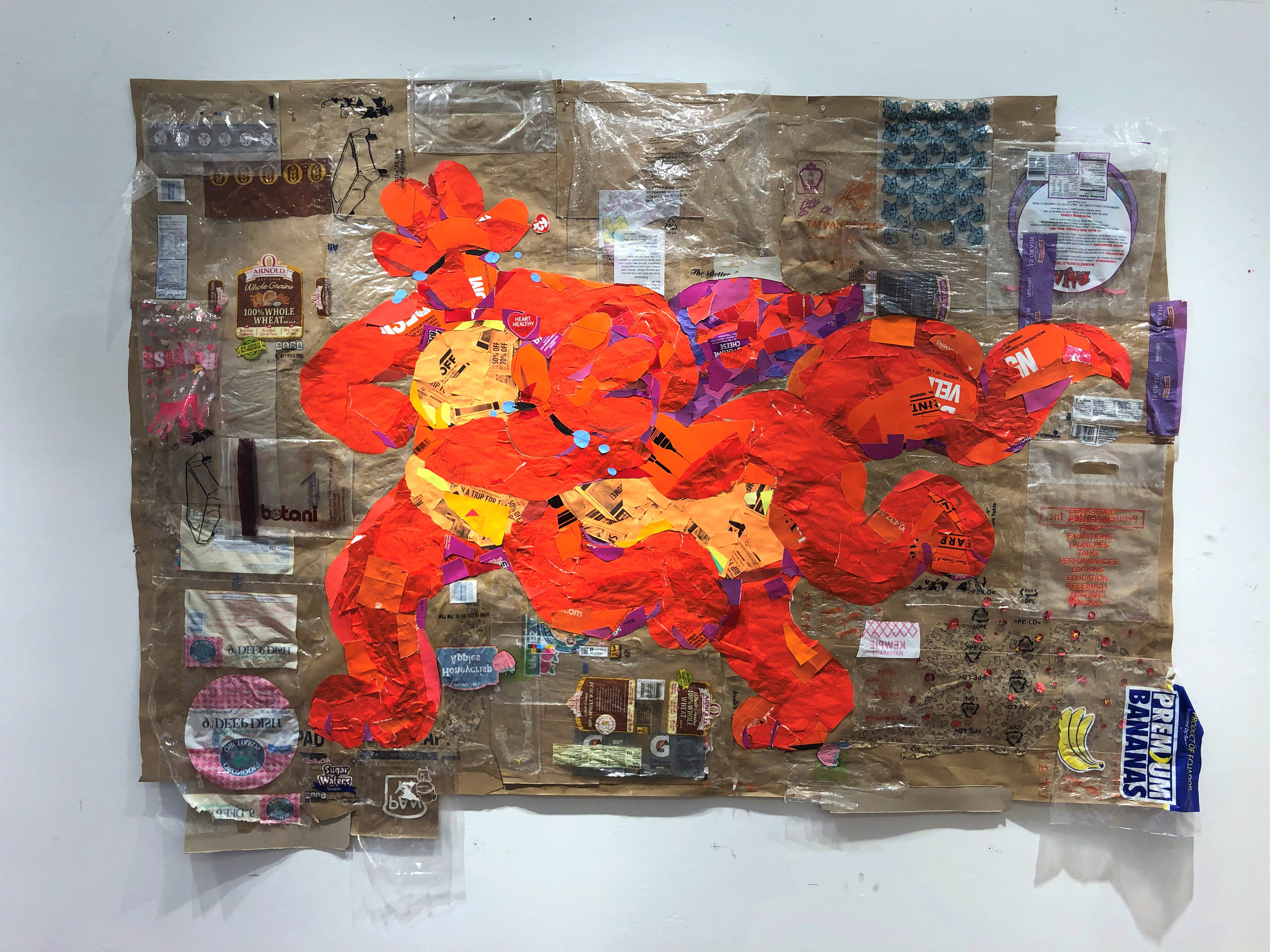 "Untitled" 

Found objects and wax on wood board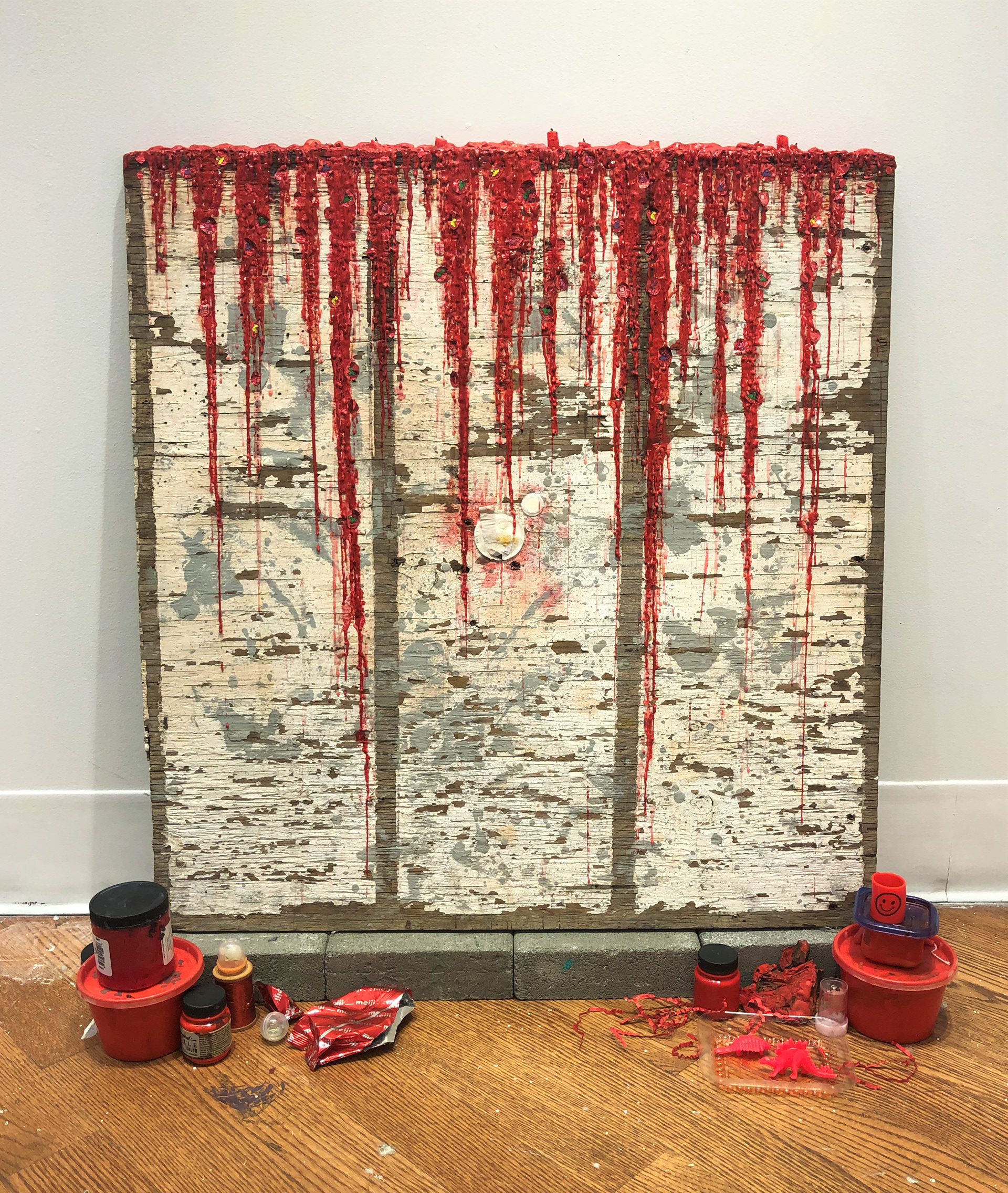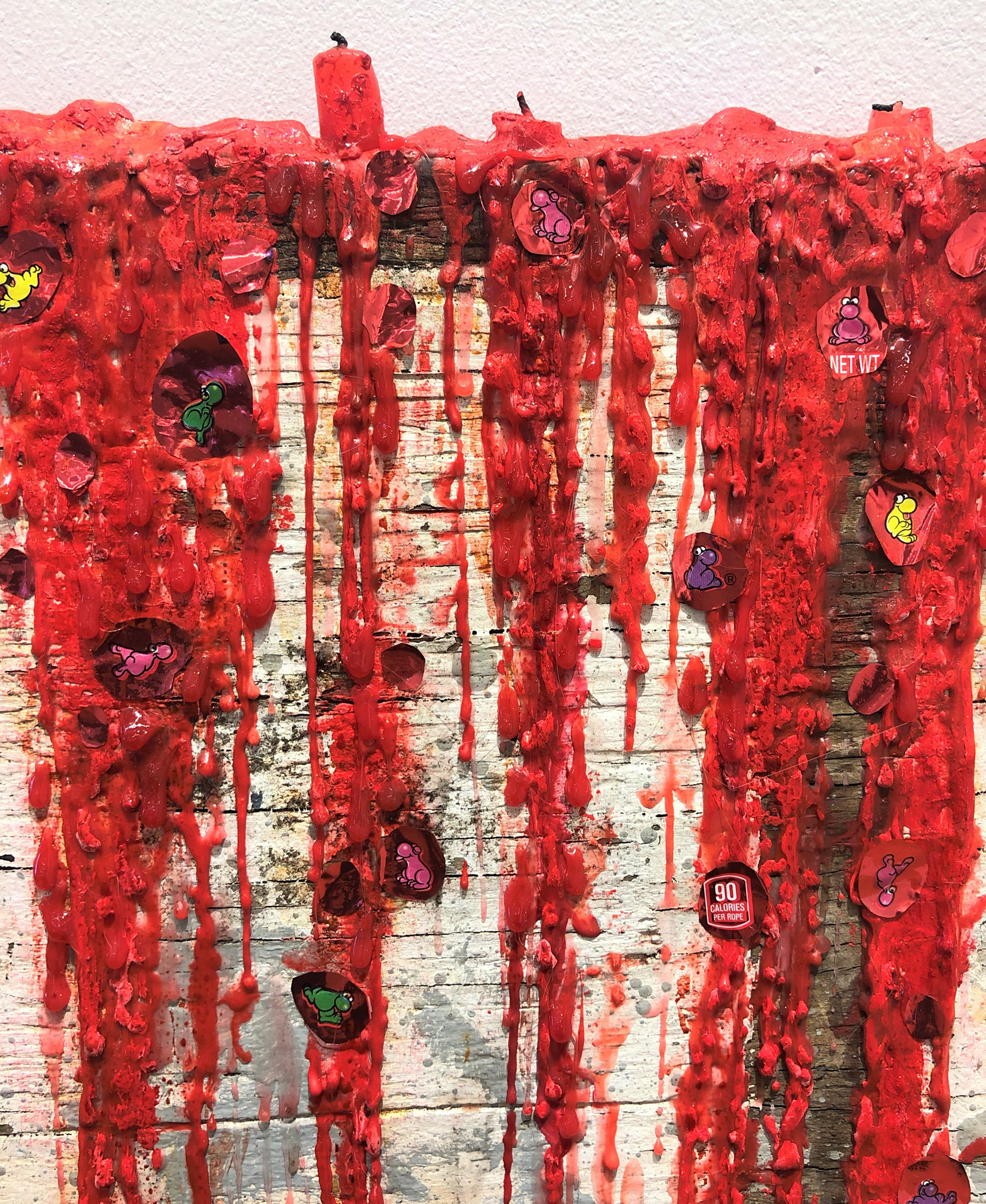 "Sticker Constellations"
Stickers and glow paint on cardboard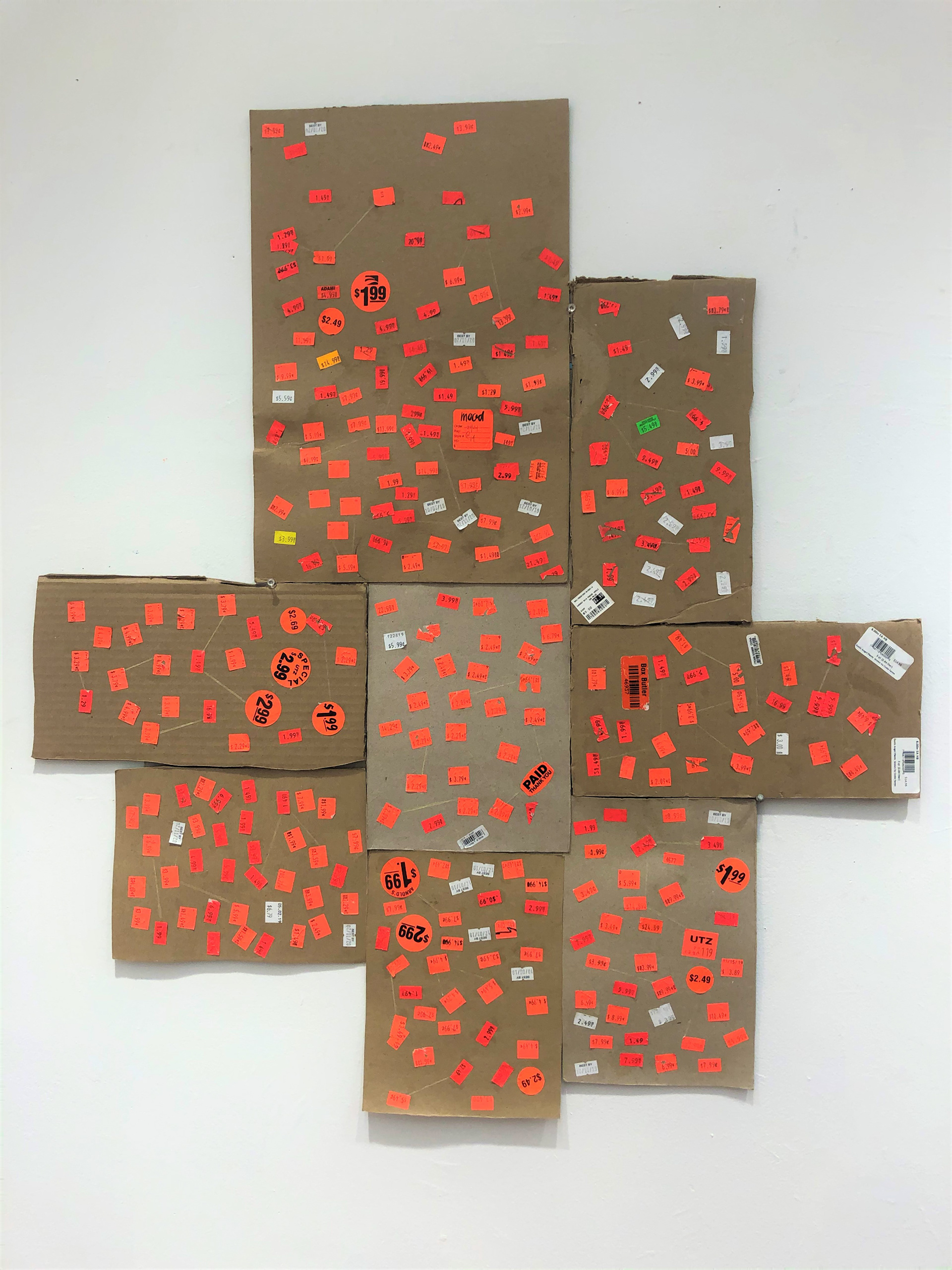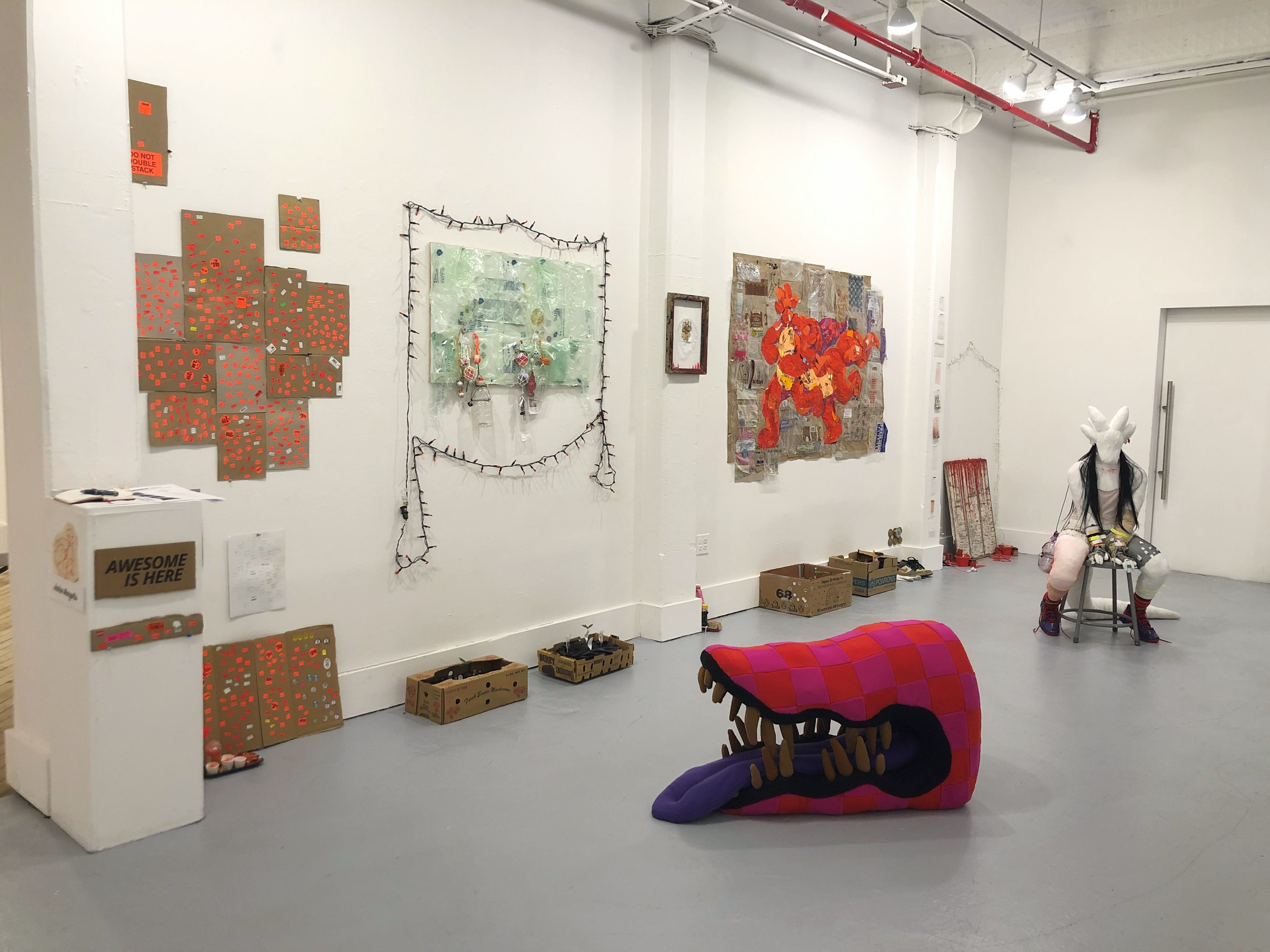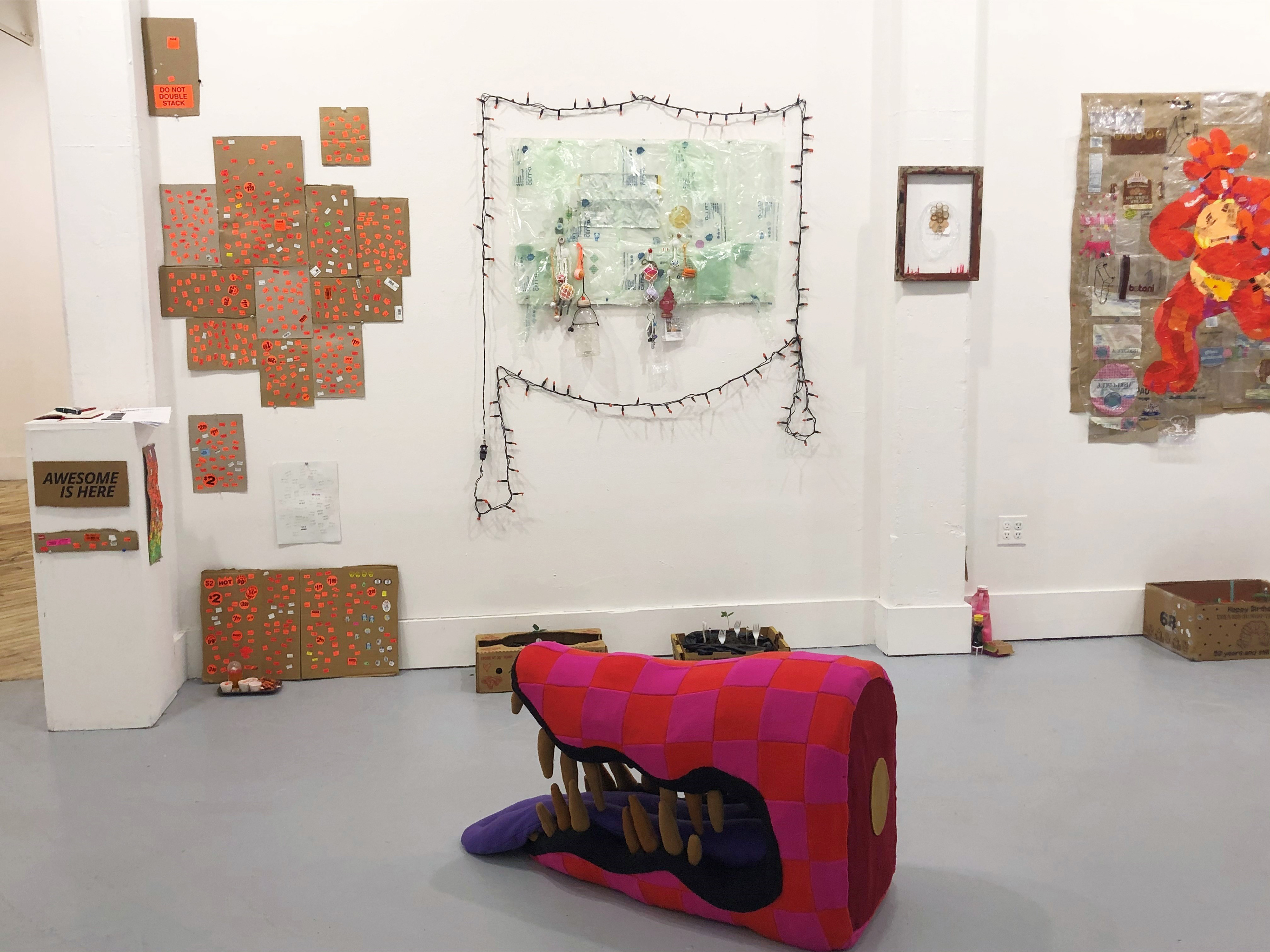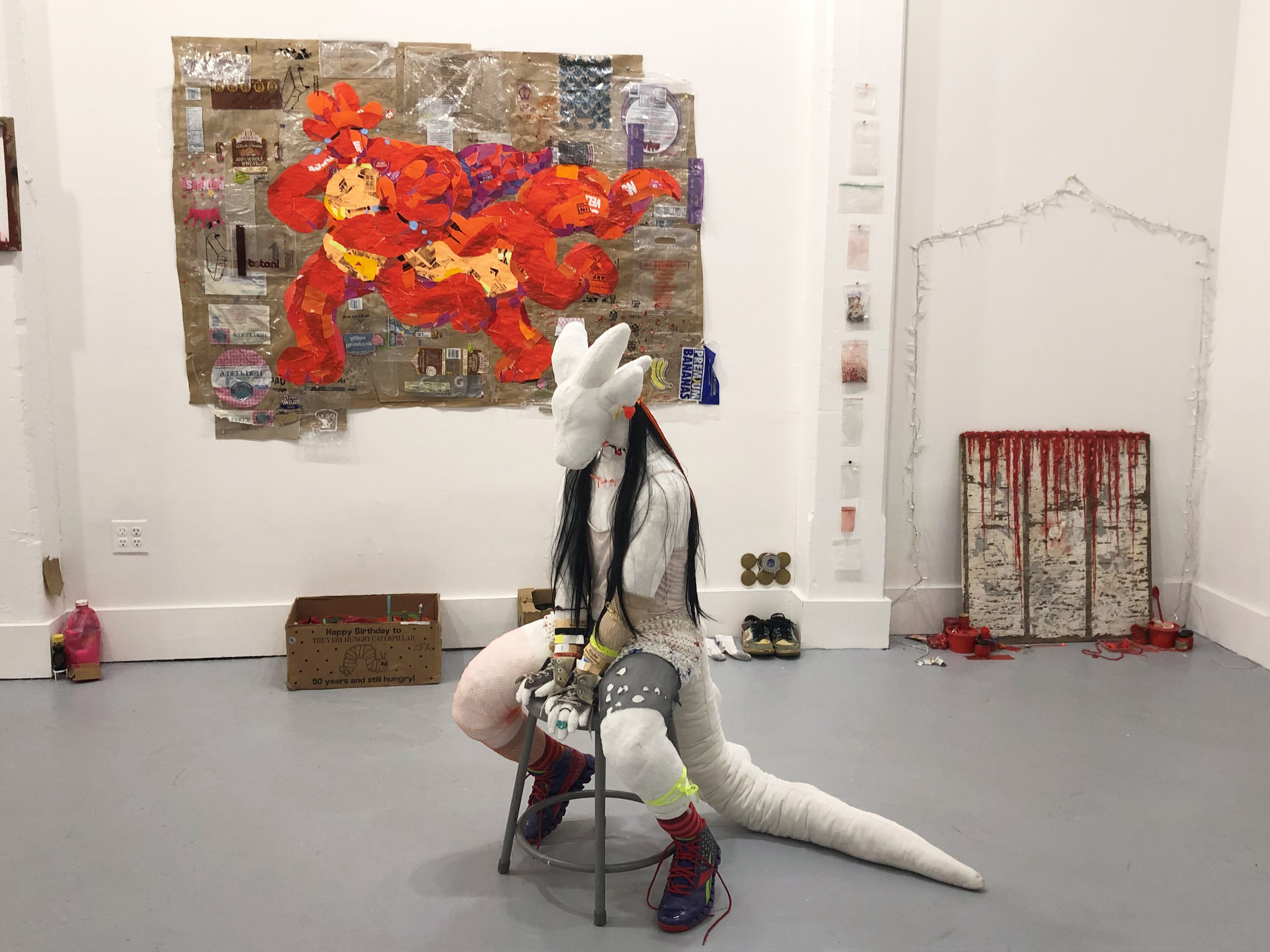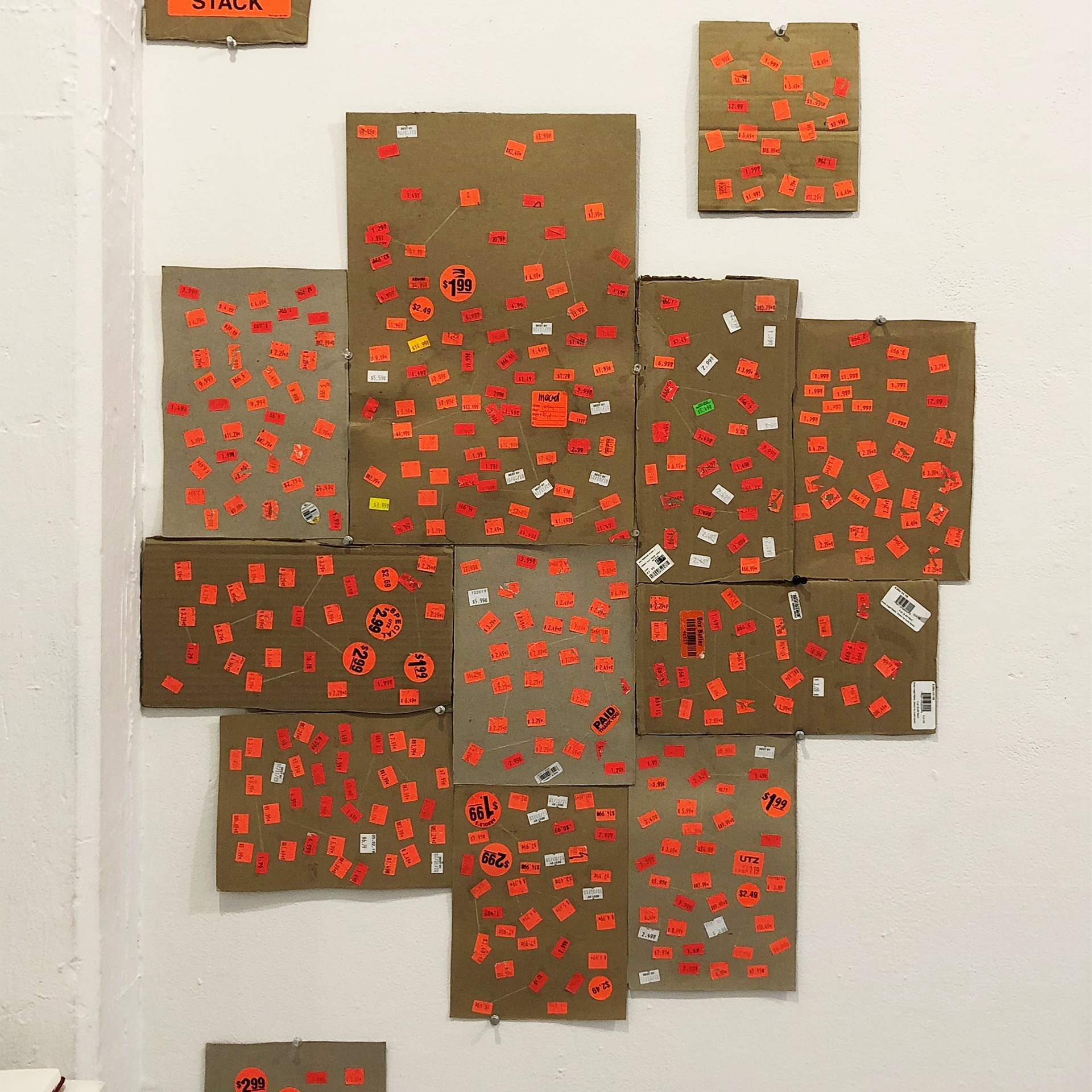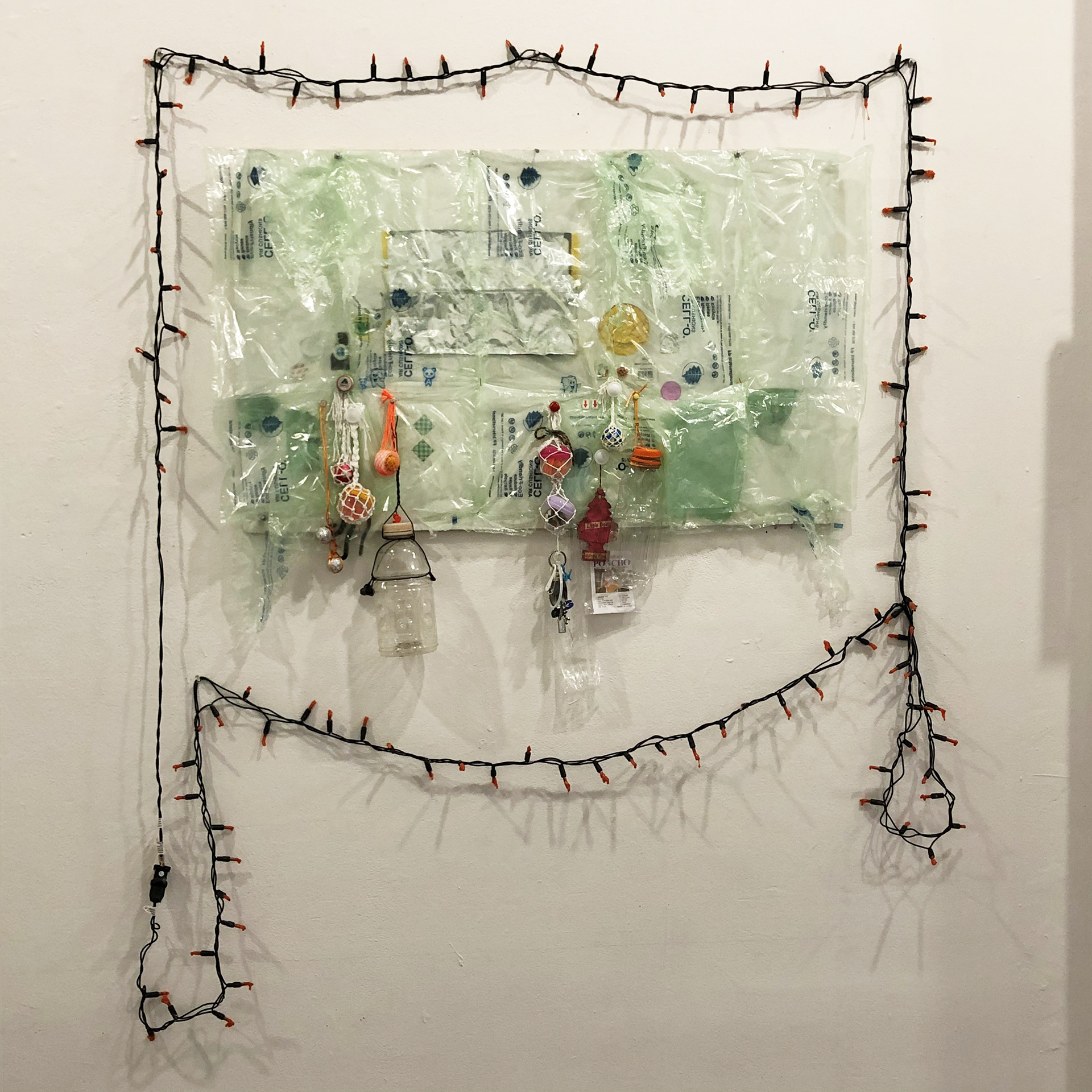 "Monster Mouth"

Fabric on upholstery foam, sawdust and wood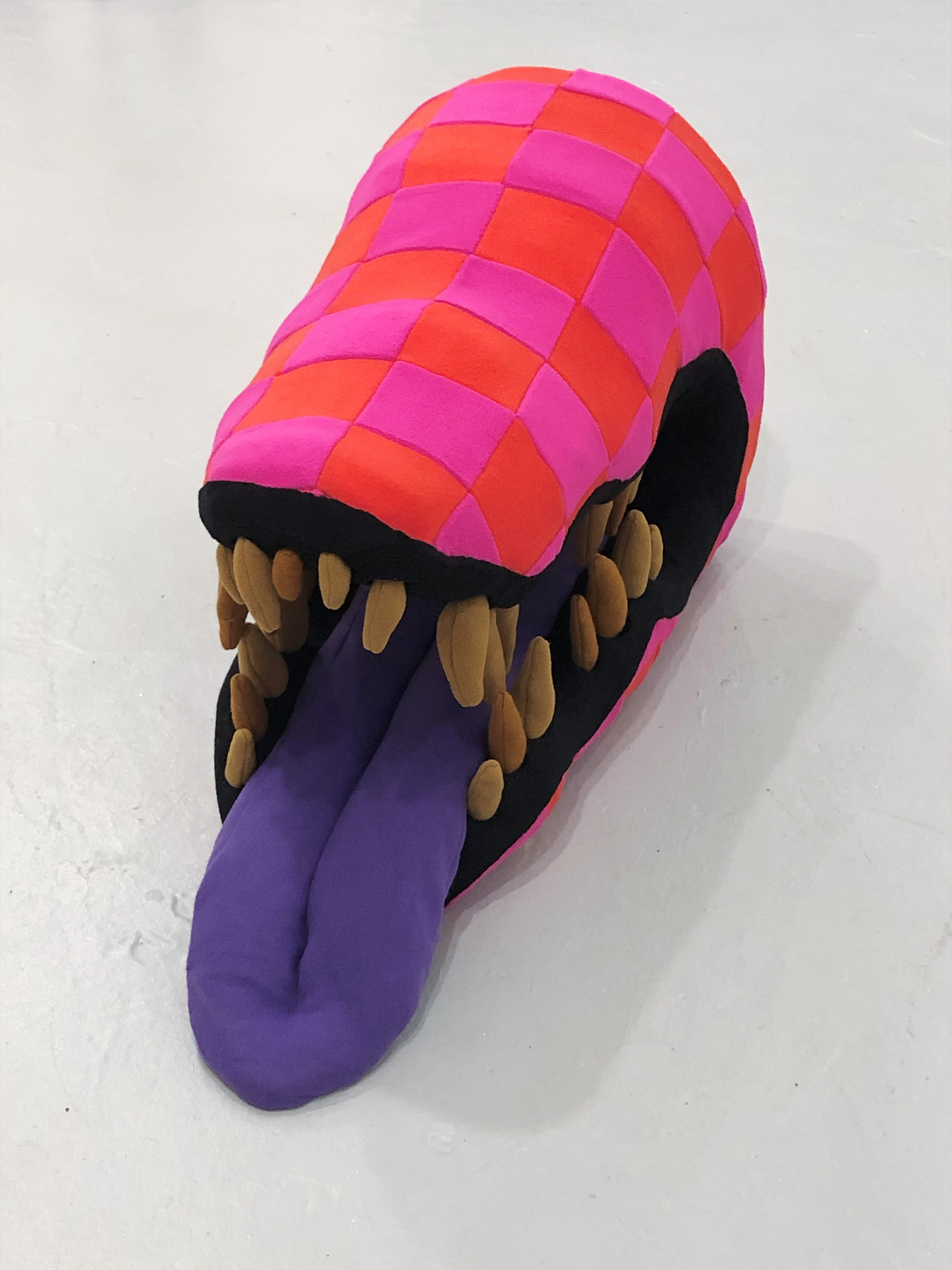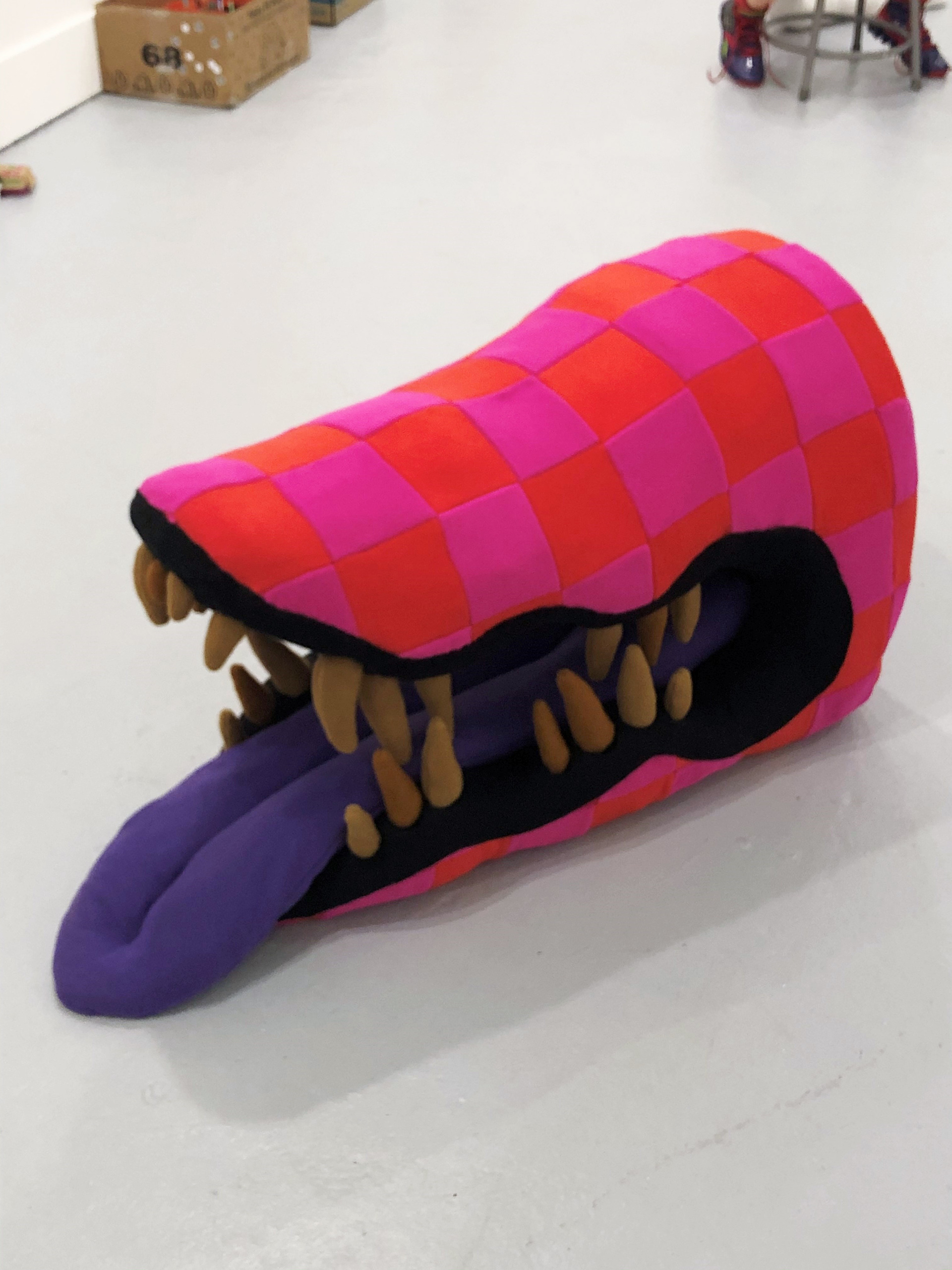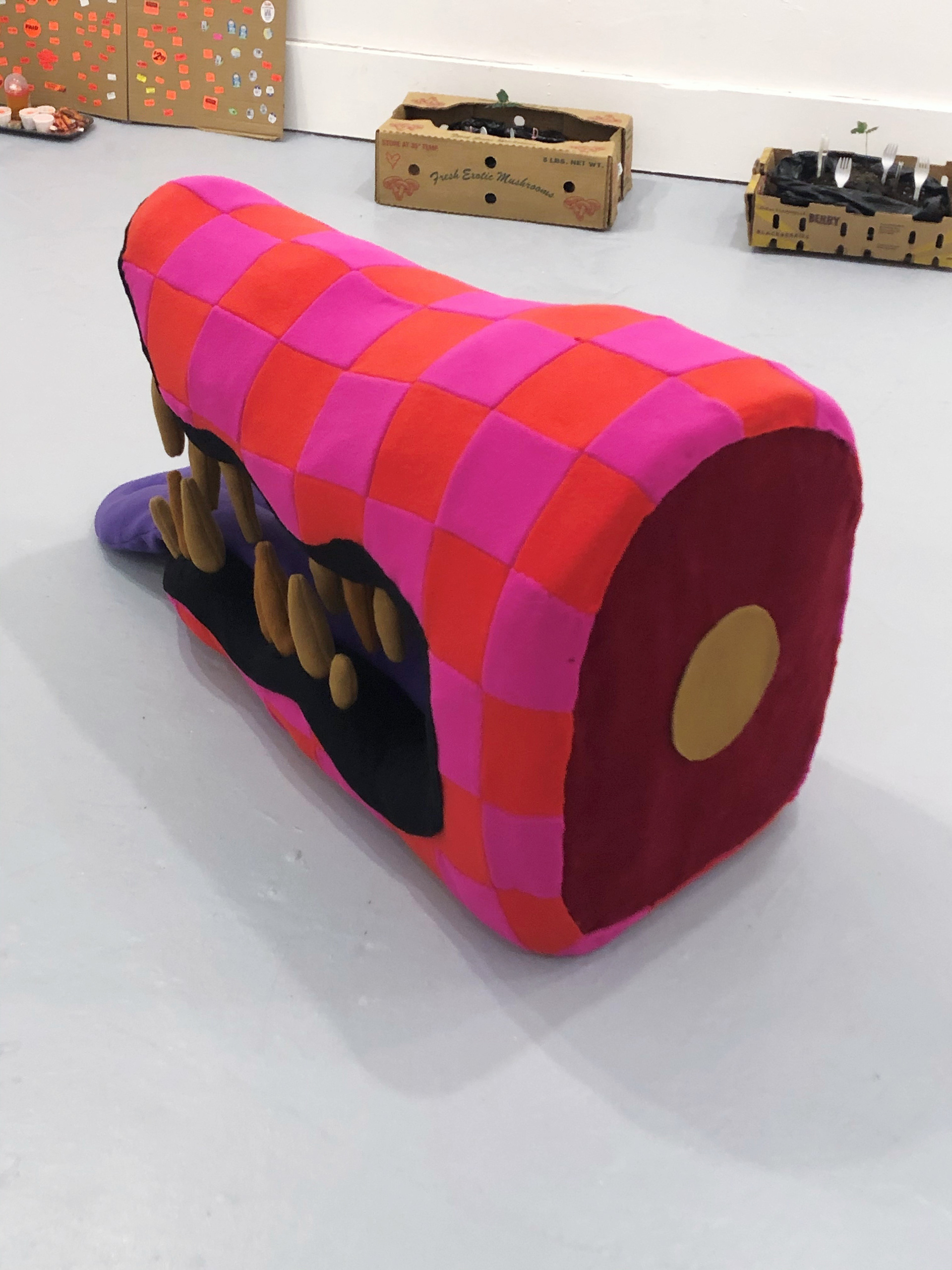 "Harmony"

Found objects, soil and cherry blossom trees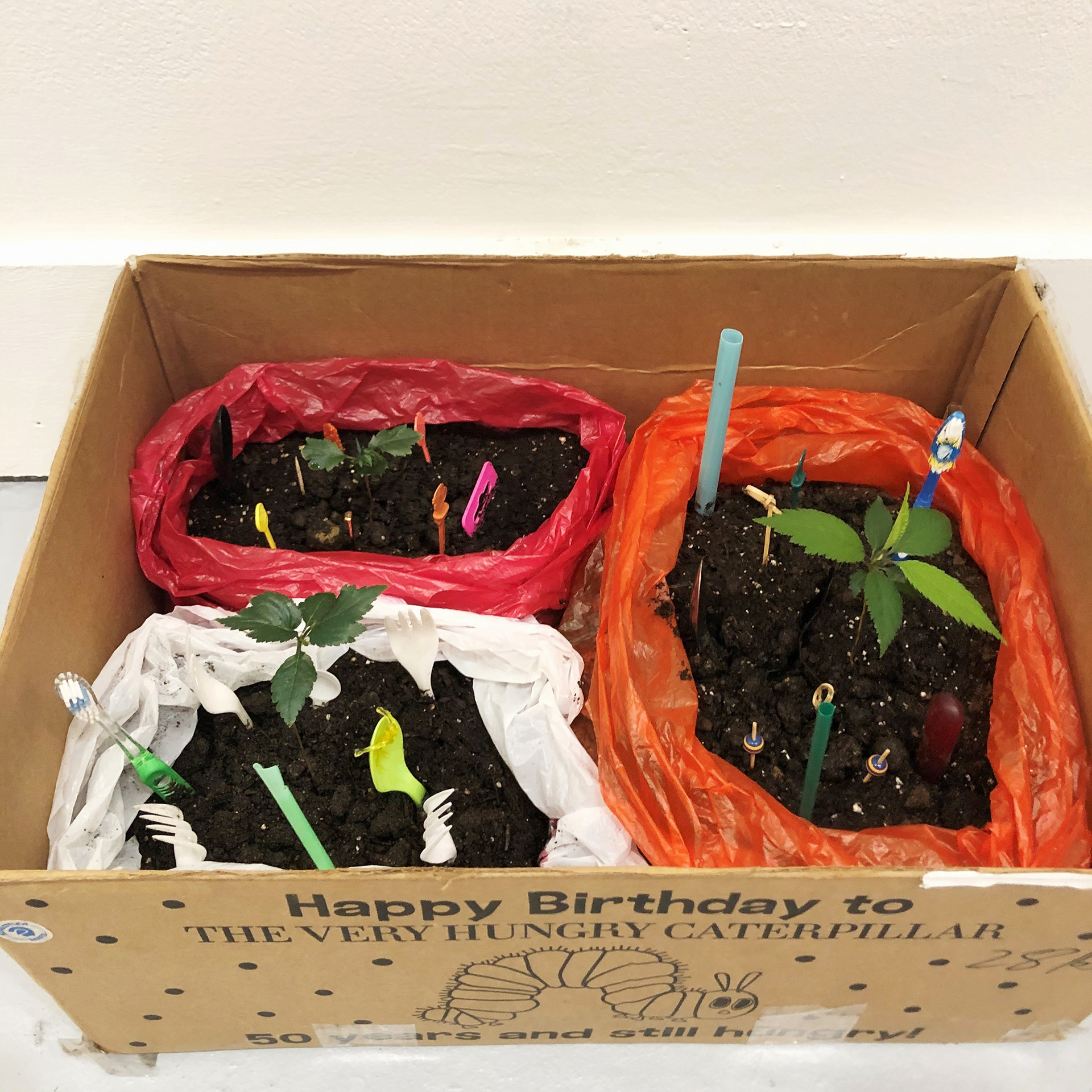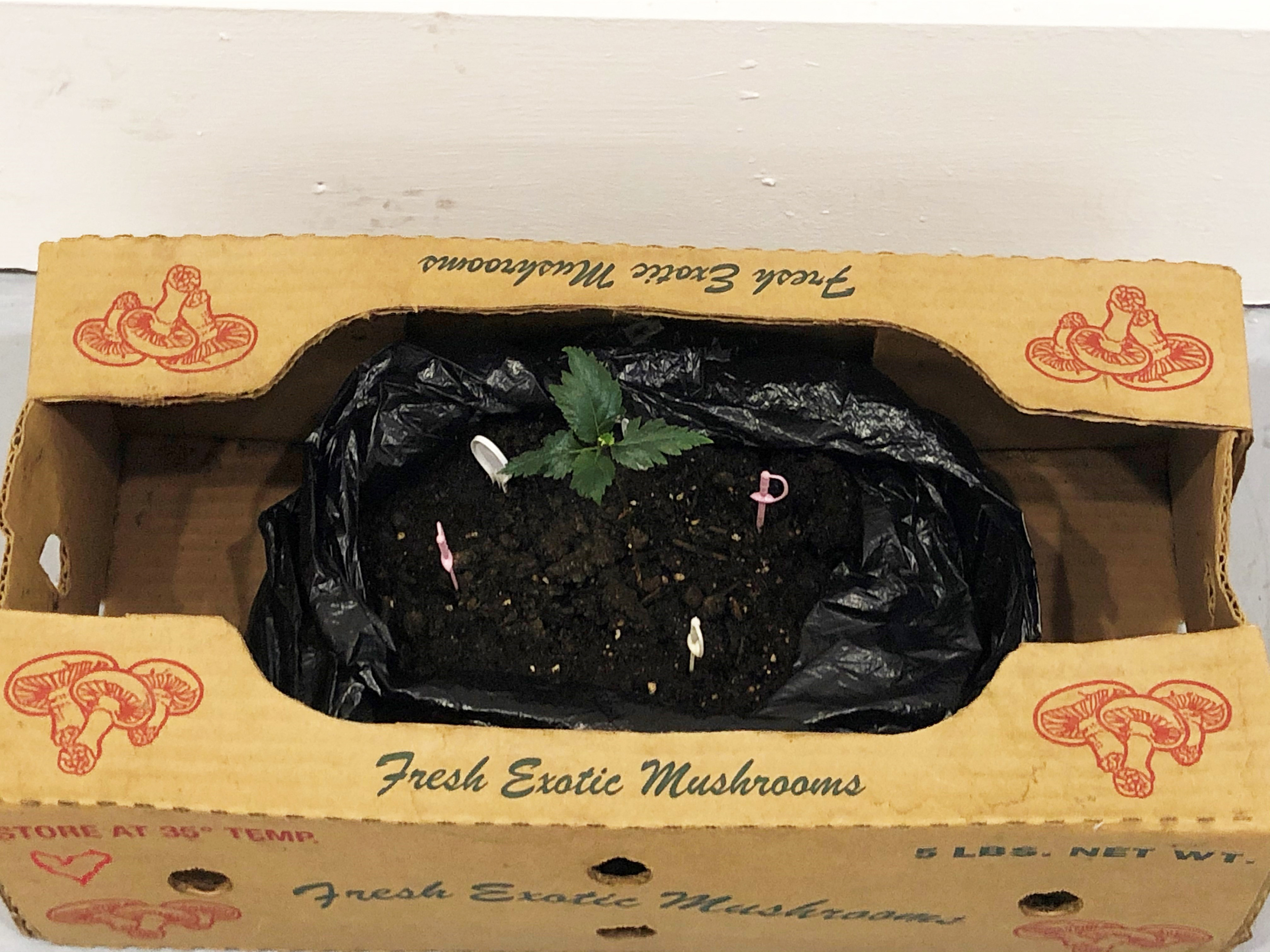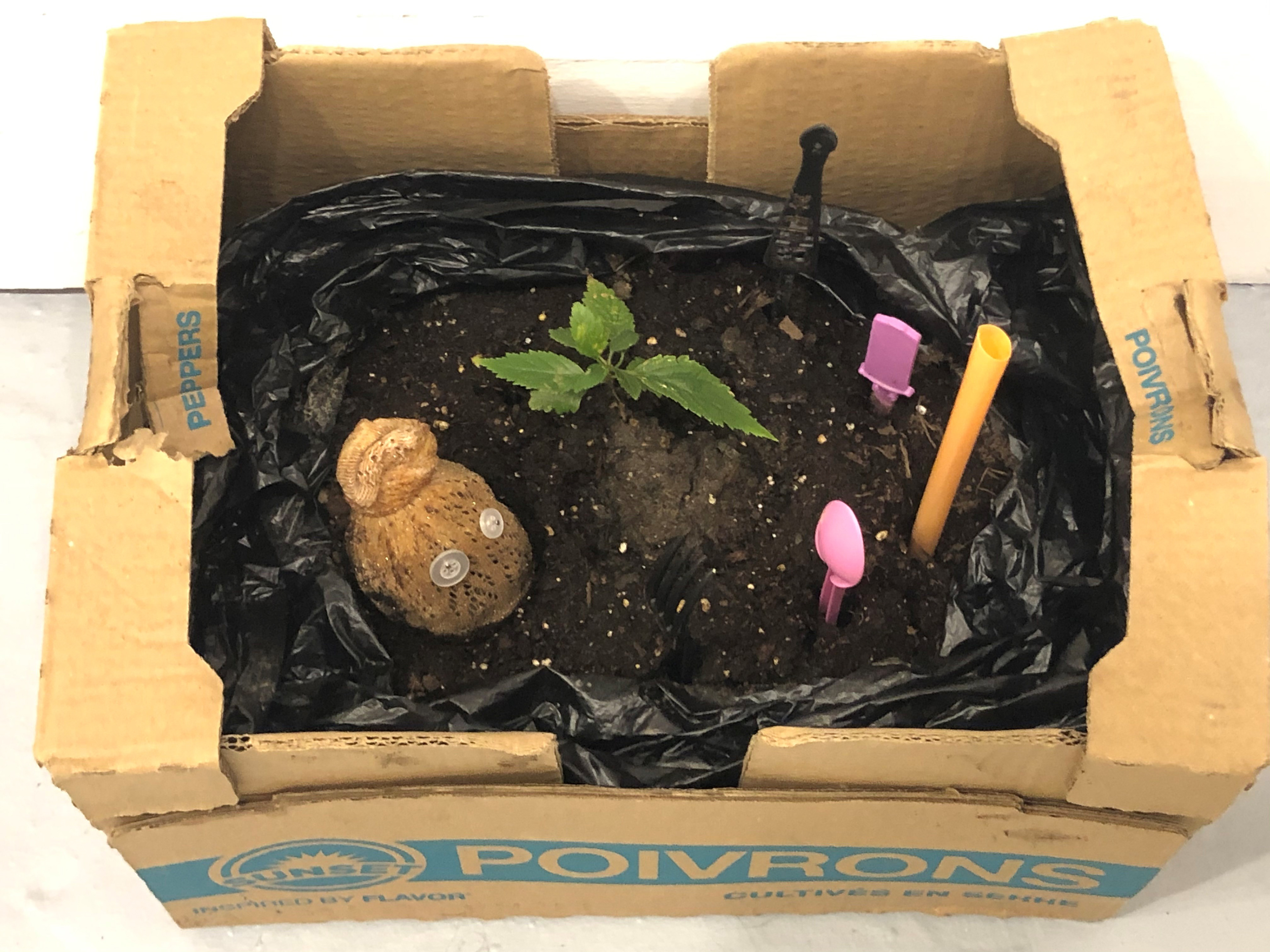 "Apparel"
Found objects and hair on fabric polyfill and wire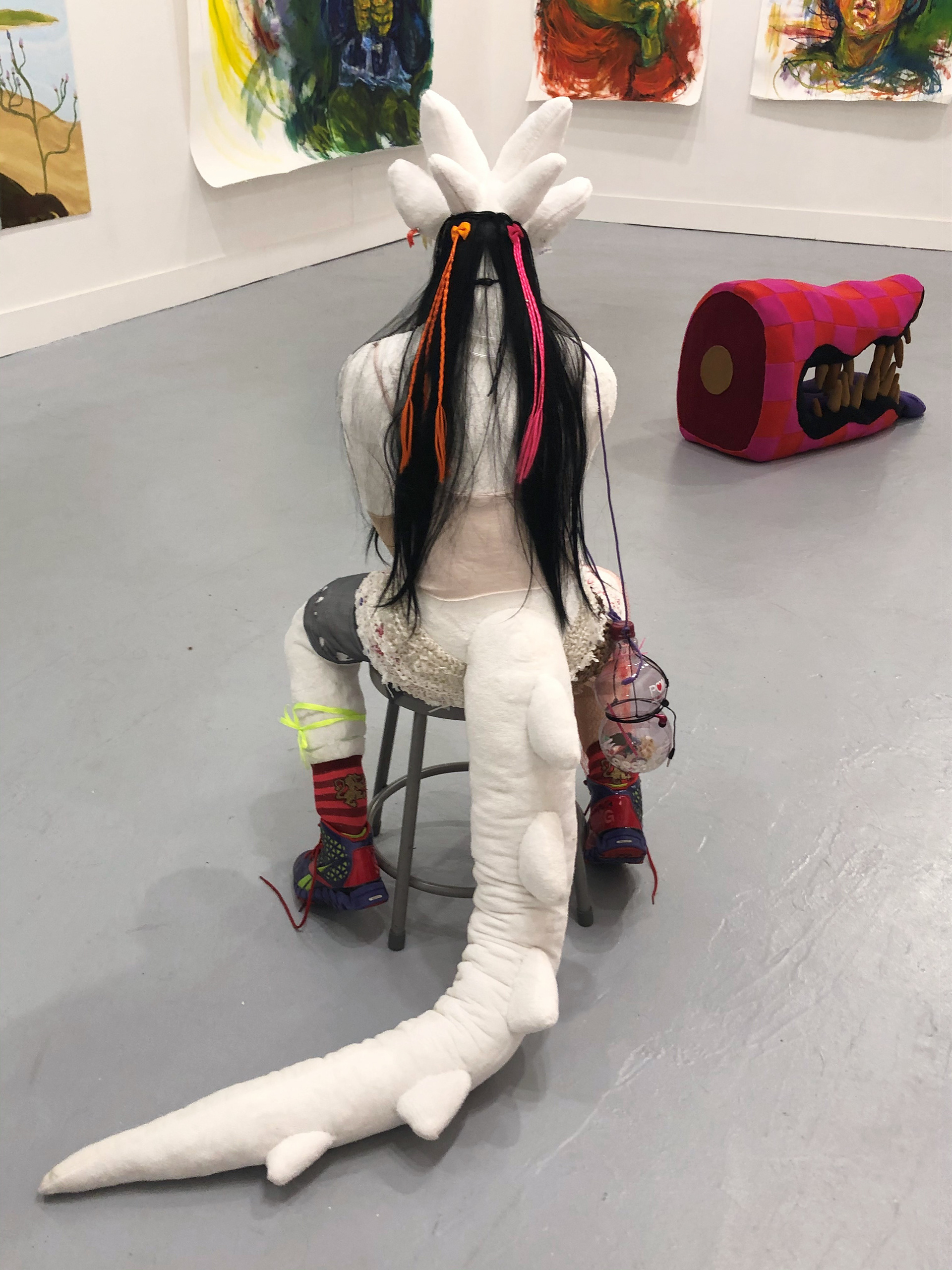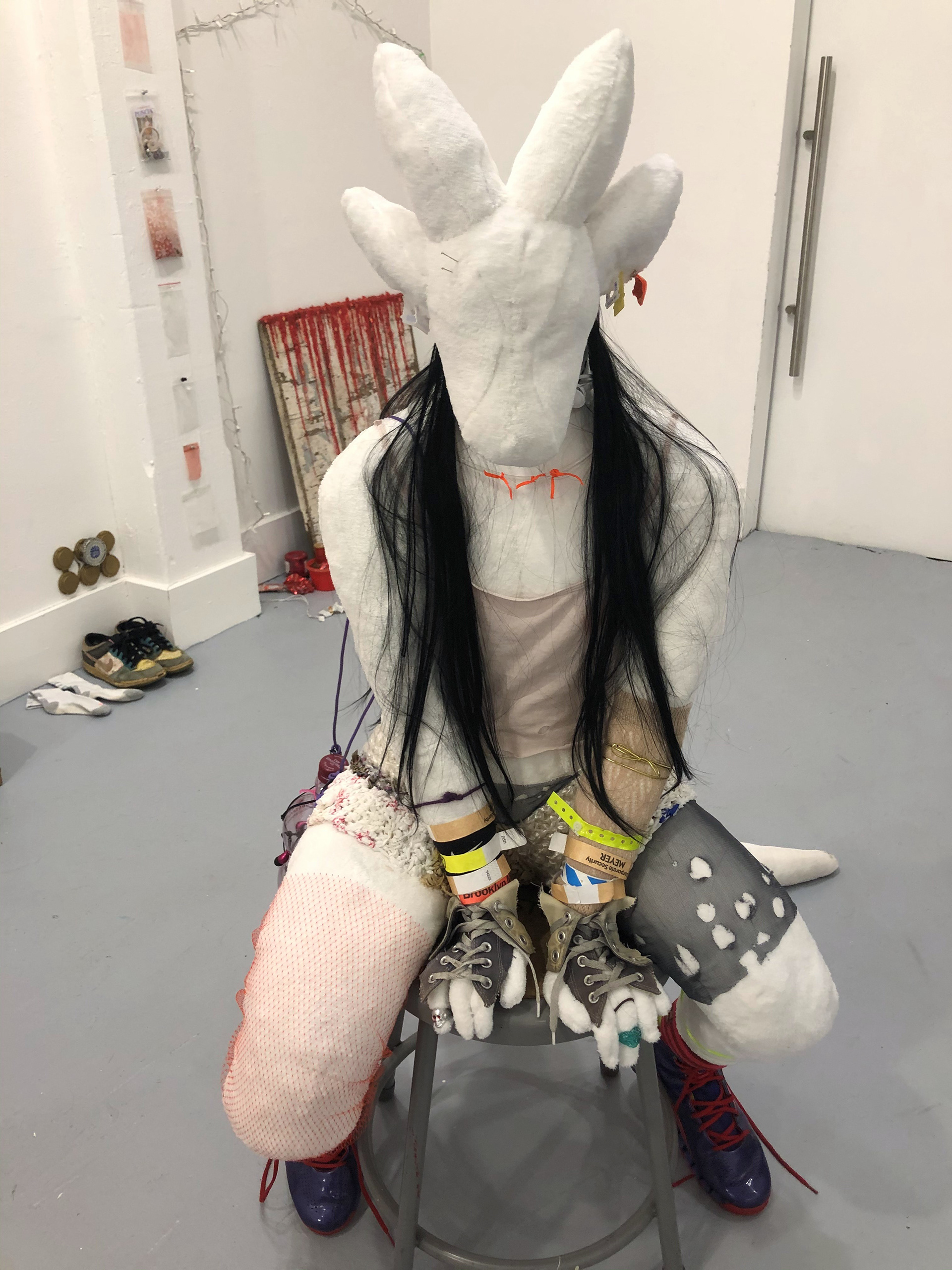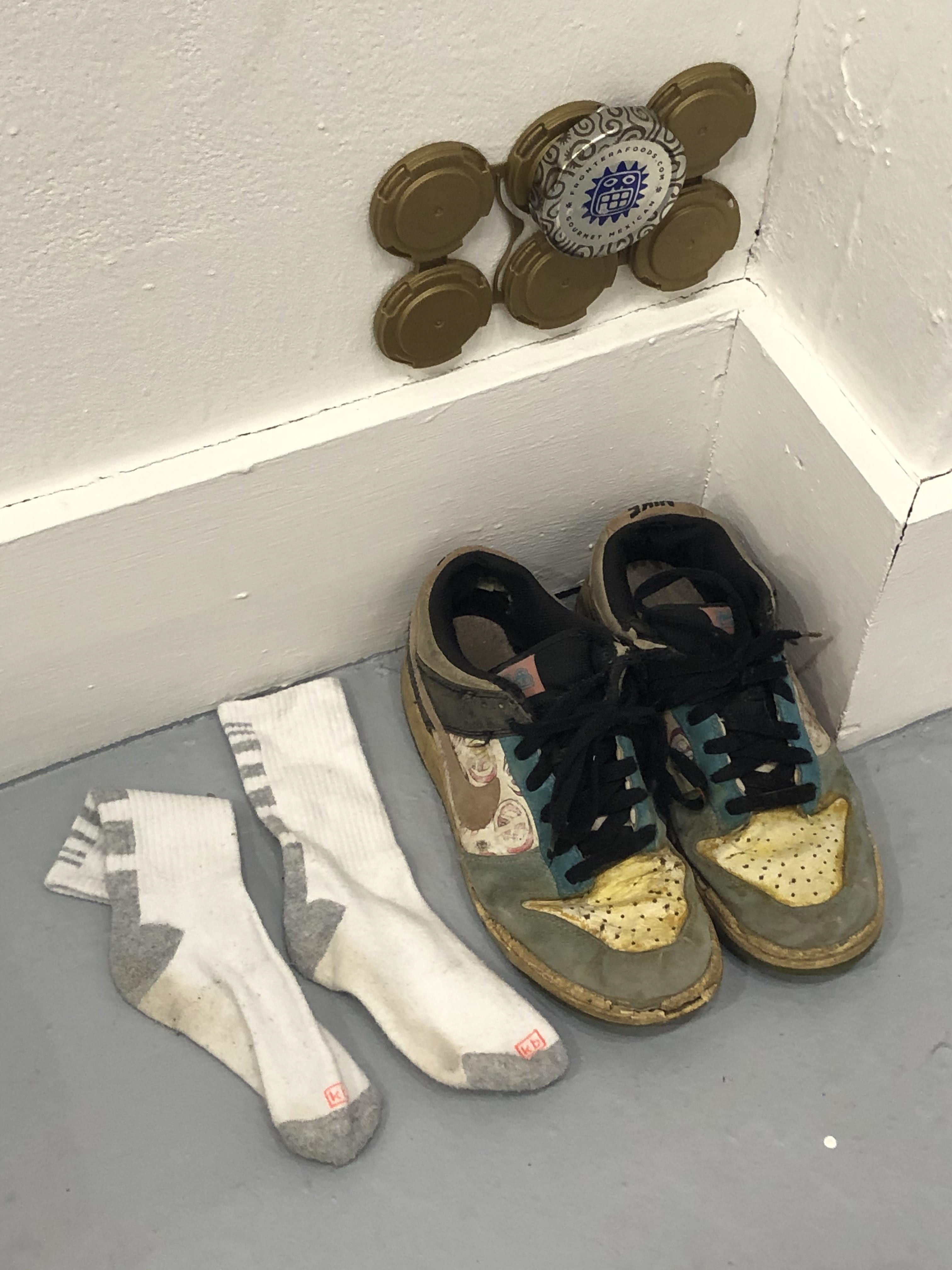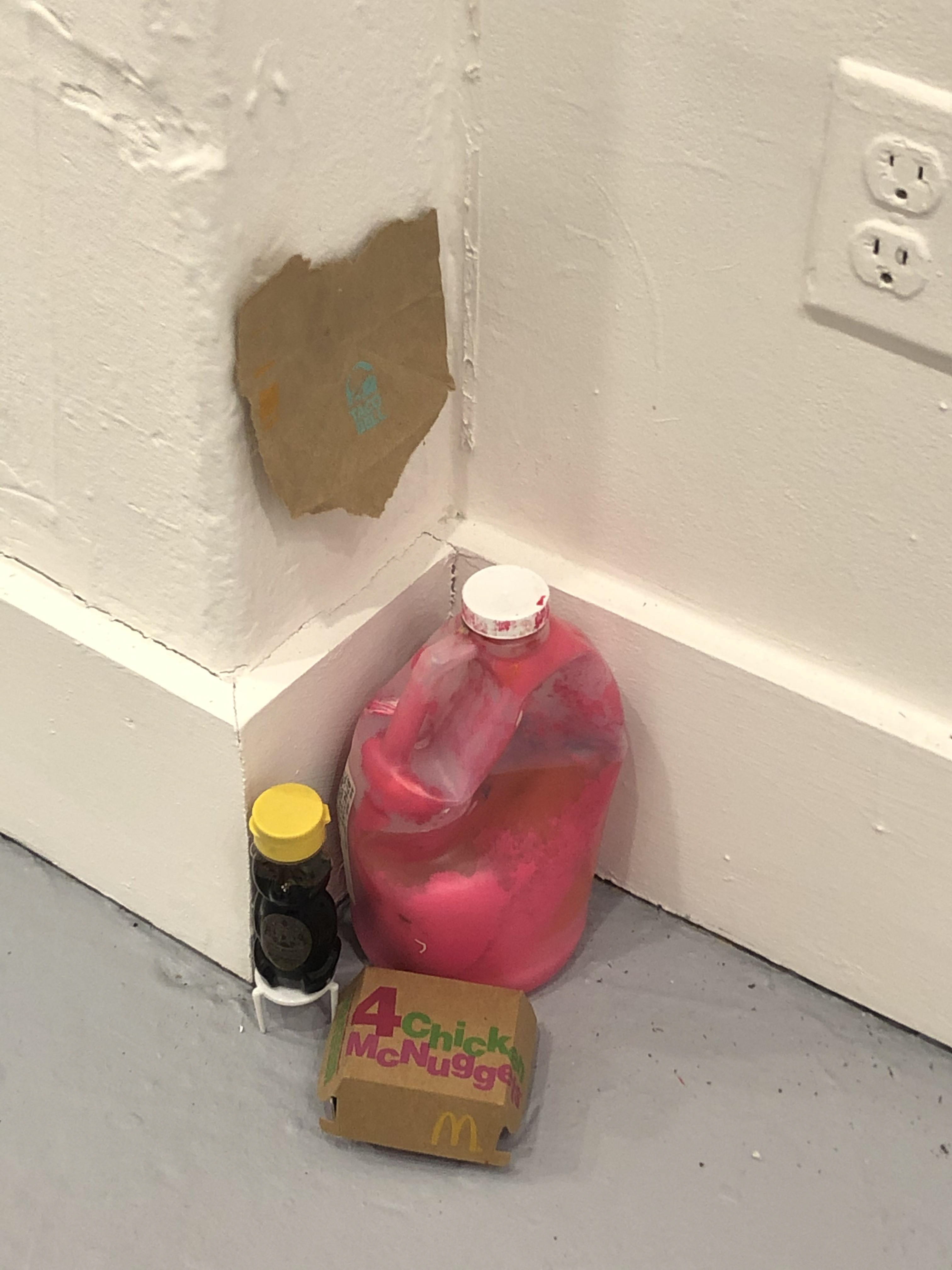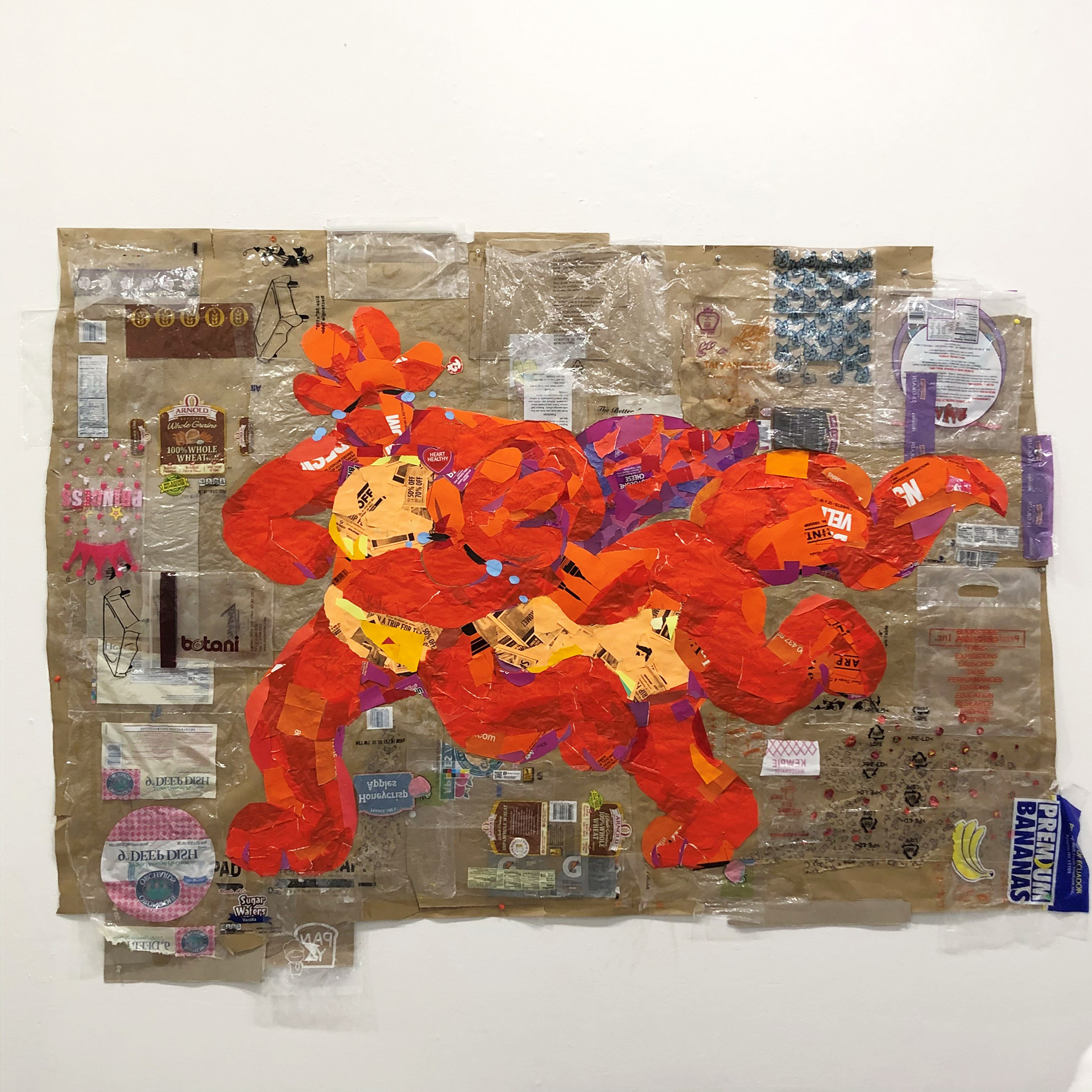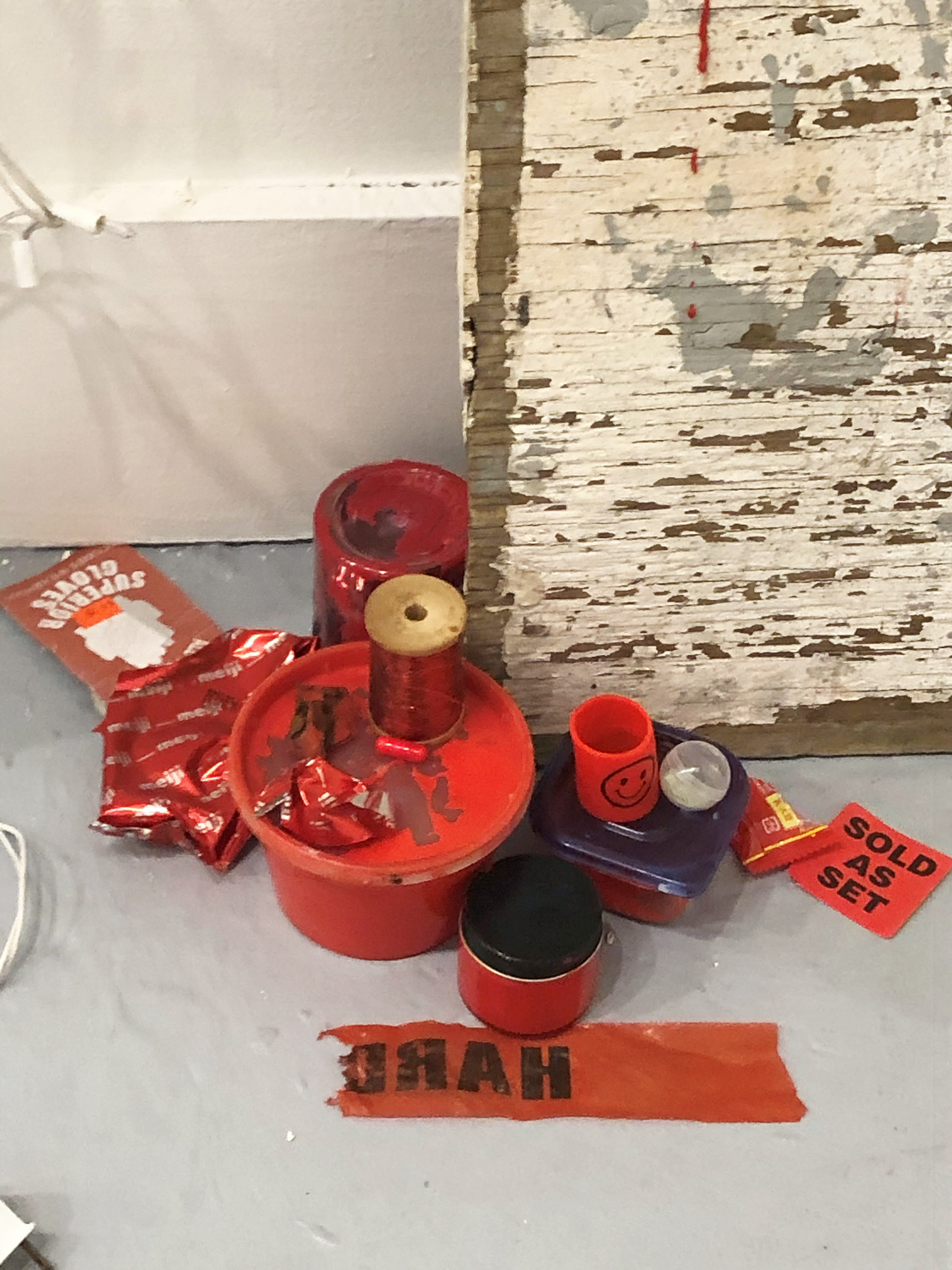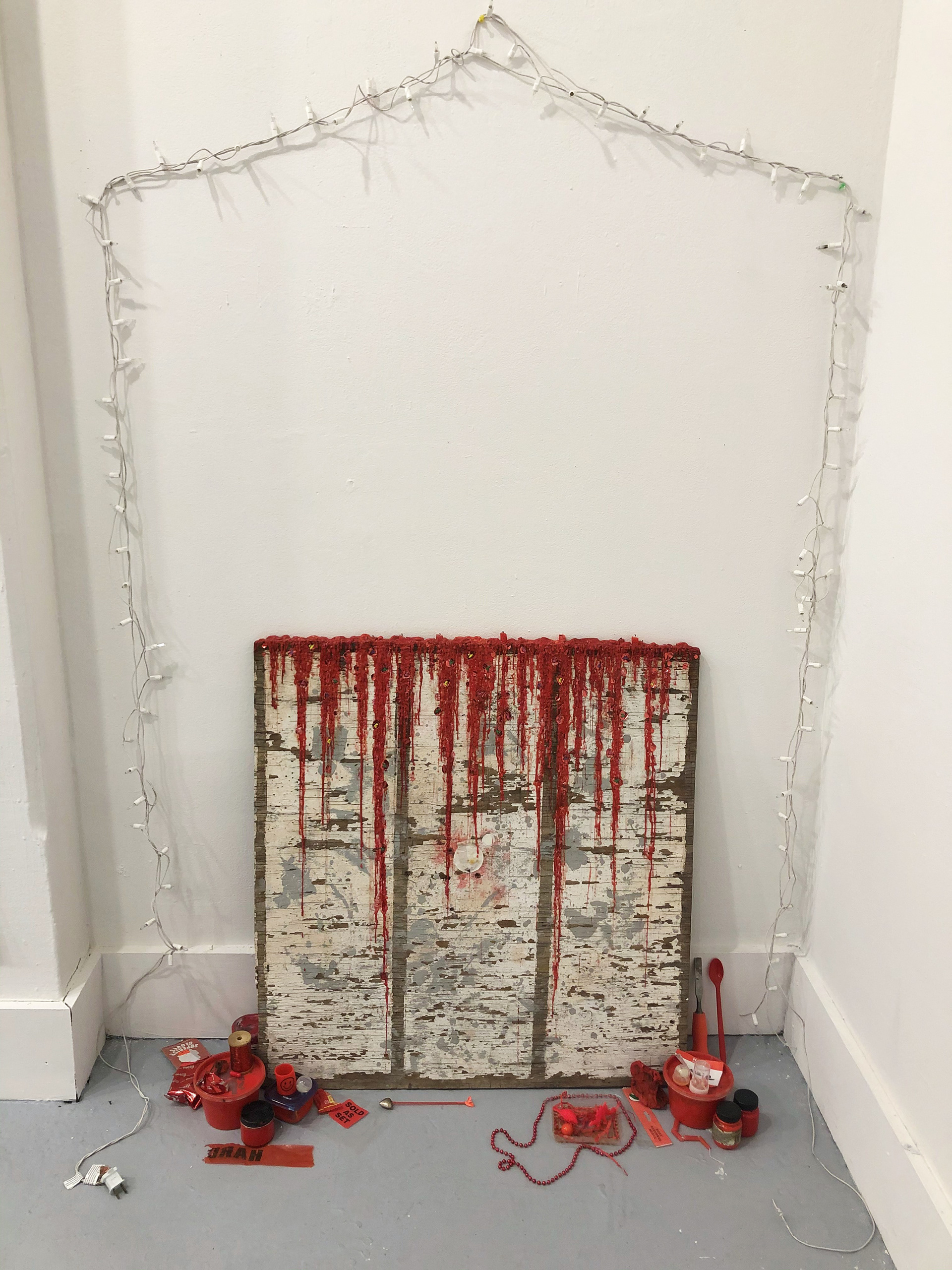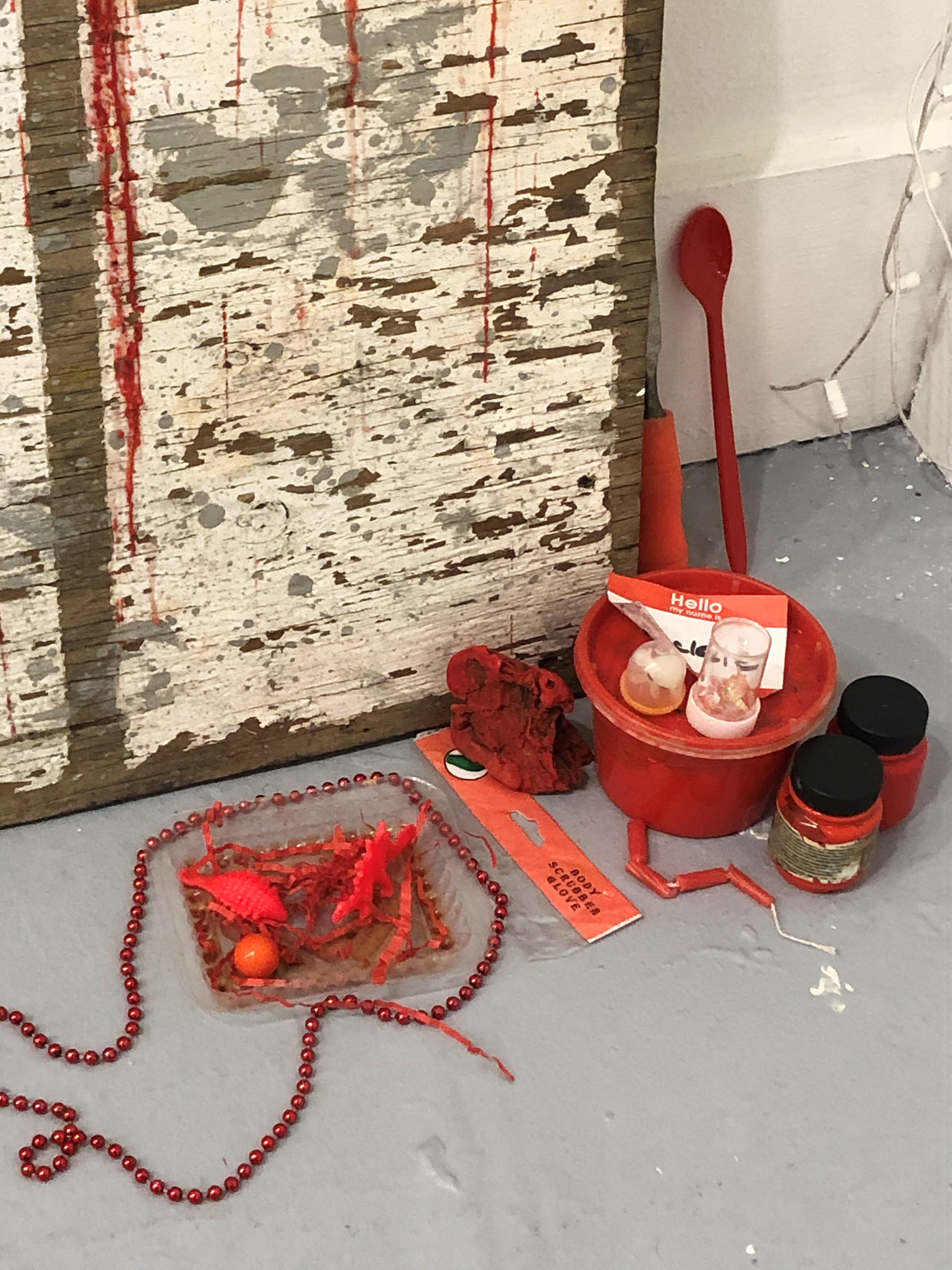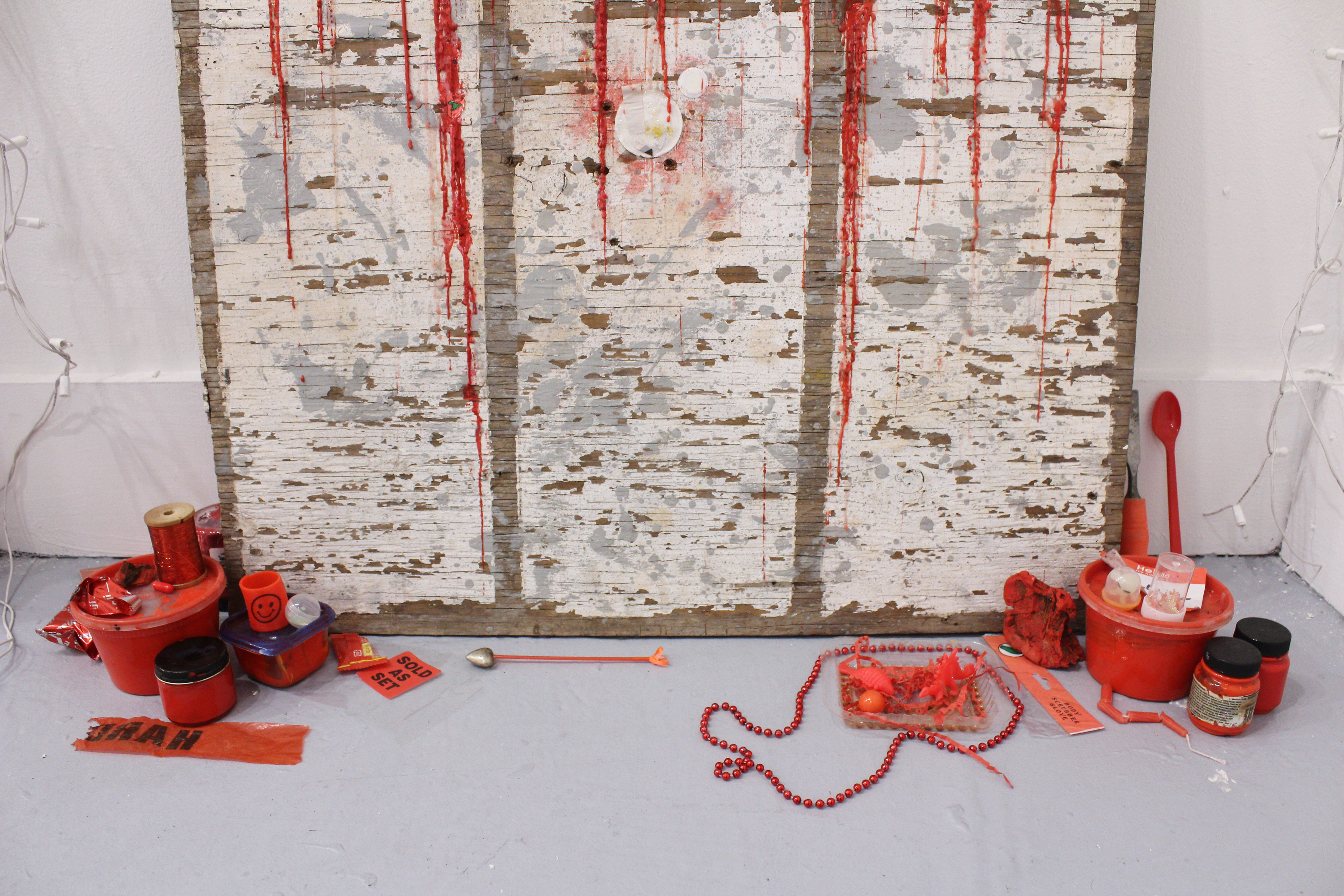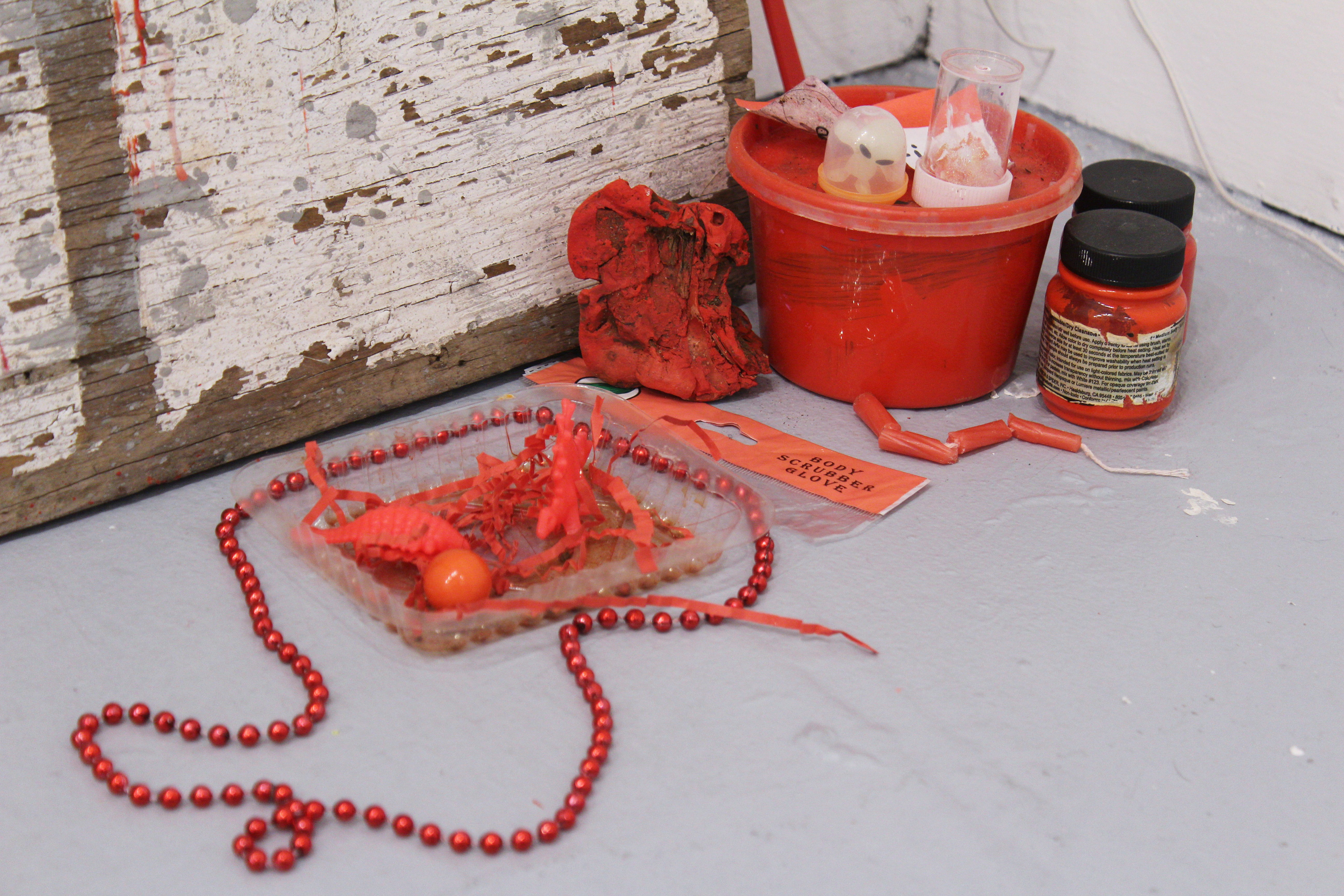 This work is about self-healing, energy, metaphysics and the sentimental. It is also about significance among the insignificant, invaluable, undesirable, disposable. This work is a continuation of the dystopian trash world series I did last year that follows the idea that nature and the ruins of mankind will exist together forever, long after our extinction.